Earnings and Income Disclaimer
Home

Earnings and Income Disclaimer
Active Trader Setups is a product of Day Trader Setups, LLP.  All Content is the property of Day Trader Setups, LLP. The following virtual properties are subsidiaries of parent company: SwingTraderSetups.com, ActiveTraderSetups.com, OptionTraderSetups.com, TraderMembers.com, SimpleStockTrades.com, and SimpleTradingCharts.com.
All references to Day Trader Setups, LLP applies to this website and all others owned, leased, and/or operated by Day Trader Setups, LLP
Earnings and Income Disclaimer
Make sure to read all sections linked from this page before using or joining our site.
Any income or earnings statements are estimates of income potential only, and should not be interpreted as any assurance that your earnings will be the same. Your interpretation of any profits or loss represented is at your own risk. Any income or earnings depicted are not to be interpreted as typical, expected, or indicated for the average trader. Each trade, setup, and result are totally unpredictable (we do not know which ones will work and which will not work) and they all have many many variables that can impact the results. Day Trader Setups, LLP ("Company") makes no guarantees as to your income or earnings of any kind, at any time.
There is no assurance that your earnings or income will be the same as any other moderators or traders, or that you will make any money at all. If you rely upon our examples and/or educational videos you do so at your own risk, and you accept all risk associated with your reliance.
Any representations as to income earnings made on our web sites, online videos, or any other educational materials not to be considered as typical. There can by no assurances that any prior successes, or past results can be used as an indication of your future success or results.
Monetary and income results are based on many factors. We have no way of knowing how well you will do, as we do not know you, your background, your work ethic, or your business skills or practices. Therefore we do not guarantee or imply that you will make any income or earnings, that you will do well, or that you will make any money at all. Trading financial securities have unknown risks involved, and are not suitable for everyone. Making decisions based on any information presented in our programs, products, services or on our website, should be done only with the knowledge that you could experience significant losses, or make no money at all. Only risk capital should be used.
We teach our Best Trading Practices, as shown on our website, as follows:
If you have not day traded successfully before. Please don't join the crowd of 90% of day traders that fail. You need to paper trade to develop your skills of trade entry, managed stops, and most of all discipline. You must trade a normal trade size as if it were your real hard earned cash. Until you can paper trade day in and day out for a profit you don't need to trade a real cash account. That is the very best advice we have for you.
Planned Share Size Trades. Keep the size the same every time, we do not know which trades are going to be the winners and which are going to be the losers. Don't dig yourself a hole to have to dig out of the rest of the day. It only puts more stress on your decisions which lead to more bad decisions. Conformity leads to consistency. By keeping an even trade size you can achieve some type of consistency in your trading results.
Predetermine your Exits and Stops - Set a target based on levels like the test of yesterday Close, today's Open, or an old high which can be set as fixed target. We are going to try our best to enter a trade at what looks to be the beginning of short term trend and adjust our stops as we proceed in our trade. The closer we get to our target the tighter we make our stops.
Always have a planned stop prior to placing a trade. Always HONOR YOUR STOP. NEVER add to a losing position, if you think its that bad you did not honor your stop or you traded over your predetermined trade size. Just Get Out!!!
Plan your exits on the same time frame you evaluated your trade setup on.  The shorter the time frame you are basing your trading on (2m, 3m, 5m charts) the more you are trading in market noise.
All products and services of Day Trader Setups, LLP are for educational and informational purposes only. Use caution and seek the advice of investment professionals. Check with your accountant, lawyer or professional adviser, before acting on this or any information.
Users of our programs, products, services and website are advised to do their own due diligence. Our information, programs, products and services should be carefully considered and evaluated before deciding whether to rely on them.
You agree that Day Trader Setups, LLP, ("Company") its owners, volunteers, or employees are not responsible for the success or failure of your business decisions relating to any information presented by the Company, or the Company programs, products and/or services.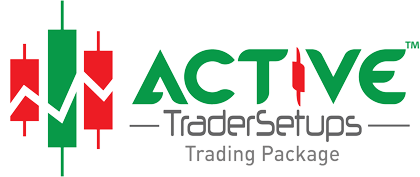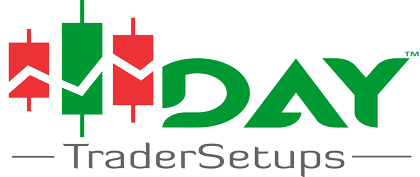 Sign Up today to be Notified of our Next Guest Live Q&A Event
We will email you with our next scheduled Live Q&A Date
Sign Up today to be Notified of our Next Guest Live Q&A Event
Sign Up today to be Notified of our Next Guest Live Q&A Event